I've never worked on a quilt before, but I am happy to say I am pleased with the outcome!
Thanks to Doris who put the quilt together and for asking me to apply the colored pencils. The design for the quilt shown below was not created by Doris or me, but next time I will be creating my own template sketch and will be using paints. The wheels are already turning! I love collaborating - It has definitely opened doors for me that I never would have thought of entering.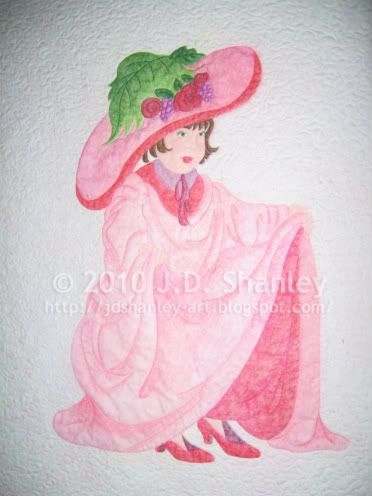 *As a side note - Doris is planning on putting this quilt in a Quilt Show sometime in the Spring. I will post more details when I have them.